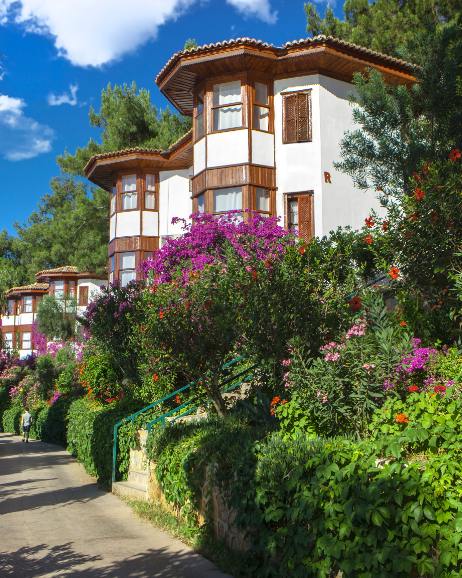 Fethiye is a vibrant region in terms of flora and fauna. Approximately 200 bird species have been observed around Fethiye, such as; herons, water hens and ducks in the Akgöl, Koca Çalış and Çalış Şat Regions; forest birds in the Babadağ region; and rollers in Kaya Village.
In addition to the bird species, mountain goats, Mediterranean seals, Caretta Caretta turtles and Chelonia Mydas turtles are frequently observed. In recent years, to protect the Caretta Caretta nesting area, a partnership project has been developed by the Denizli Pamukkale University and Vienna University.
It involves students watching over eggs during the hatching periods and protecting them from external dangers to aid the hatchlings safe passage from land to the sea.
Fethiye also has a very rich plant life. Just in Babadağ, 33 different indigenous plants can be found. Among these are Snowdrop (Galanthus Nivalis) species, which grows only in Babadağ, pink daisies, which are also believed to grow only in Babadağ. Apart from these, Fethiye is one of the two regions where sweetgum plants grow.